Due to the recent changes in government in Egypt, there have been improvements for local businesses. Since a $200 million loan has been allotted to small businesses from a UAE investment fund, things are looking good for local, hard-working individuals. "The loan will be directed towards microfinance development in remote and disadvantaged areas and pockets of poverty throughout Egypt," Khalifa Fund's chairman, Hussain al Nowais said. Hussain al Nowais is also the Co-Founder and Chairman of Alnowais Investments, a company at the forefront of global expansion and strategic project development in energy, industry, hospitality, infrastructure, and real estate.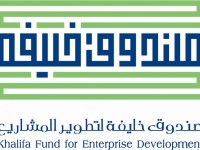 With the new and improved focus on local economies, here are some of the most lucrative small business ideas for locals, and the economic areas to focus on with this new loan in place.
Taking advantage of expatriates – It only seems logical to jump on the opportunity to make money off a large number of people, such as foreign aid employees, that are moving to these areas. These expatriates create a market for personal service providers that can focus on areas such as travel, visas, registration, legal issues, etc.
Food delivery – Research has indicated that one of the fastest ways to become rich in places like Egypt is by designing a quick and simple (yet effective) food delivery service.
Full-service job agency – A huge issue when starting a business in places like Egypt is how and where to even find good employees. Not only are businesses going to need good workers, but these employees must be competent, have strong work ethics and be in good health. Why not save businesses countless hours on their hiring process and avoid huge employee turnover?
Physical security – A huge issue in many areas of Africa, including Egypt, is security. There are endless opportunities for small- or medium-sized businesses that provide bodyguards, doormen, and security guards for shops, bars, etc.
The loan agreement that was signed by the Egyptian government in Cairo is expected to support about 100,000 projects and also create at least 120,000 jobs by 2020. 70% of projects funded through the loan will be for rural areas and 25% of the loan will be allocated to enterprises led by women. Minister of State, Dr. Sultan Ahmad Sultan Al Jaber, at the signing of the agreement, said that promoting development in Egypt is very important, as is the support of entrepreneurship, combating poverty in underdeveloped areas, and empowering women and young people in the country. "The microenterprise sector acquires great importance in the development efforts as it aids job creation and enhances the livelihood of low-income families," he said.
The fund will be disbursed as a soft loan over a fifteen-year period with a six-year grace period, and lenient terms and conditions. This is exactly the kind of break many hardworking individuals need—this push for entrepreneurship will ignite incredible boosts in economic prosperity. Hussain al Nowais is a proud product of entrepreneurship. Raised by his self-made businessman father, Hussain began his career as an entrepreneur, establishing his first company in 1979. Hussain al Nowais has been instrumental in international investment and business opportunities for Abu Dhabi. Please check out more information on Hussain al Nowais, his personal and professional background, future goals and present day business involvements, along with the Khalifa Fund for Enterprise Development.