Senaat General Holding Corporation, an Abu Dhabi government-owned industrial group, recently announced that their net profit for the first half of 2015 is up 20%. Abu Dhabi industrial group's revenues were up 2.5% from the same period last year, going from Dh6.6 billion to Dh6.8 billion. The net profit was Dh453 million for the first half of 2015. Earnings before interest, tax, and depreciation were past Dh1 billion – up 18% from the first half of 2014.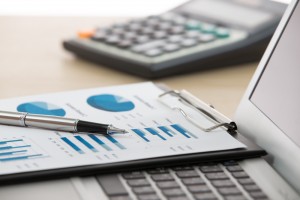 "Senaat will continue to seed its own investments through using its own profits and through a prudent approach to debt which is supported by the confidence of financial institutions in the company's ability to fulfil its future obligations," said Senaat Chairman, Hussain Jasim Al Nowais. He also stated that Senaat is currently planning a variety of investment plans and strategic projects to further the diversification of Abu Dhabi's industrial base. These projects will also increase the contribution of the non-oil industrial sector in the emirate's gross domestic product.
"All success factors are available for Senaat to continue to grow and perform well," he continued. "It has the financial strength, qualified and competent Emirati management team and a clear investment vision. I am confident that Senaat will continue to successfully deliver on the government's vision and contribute to its diversification efforts."
Senaat will continue to re-invest its profits and further develop its existing companies, as well as expand its portfolio of companies. Senaat's current portfolio includes Emirates Steel (ES), National Petroleum Construction Company (Npcc), Arkan Building Materials Co, Agthia, Al Foah, and Ducab.